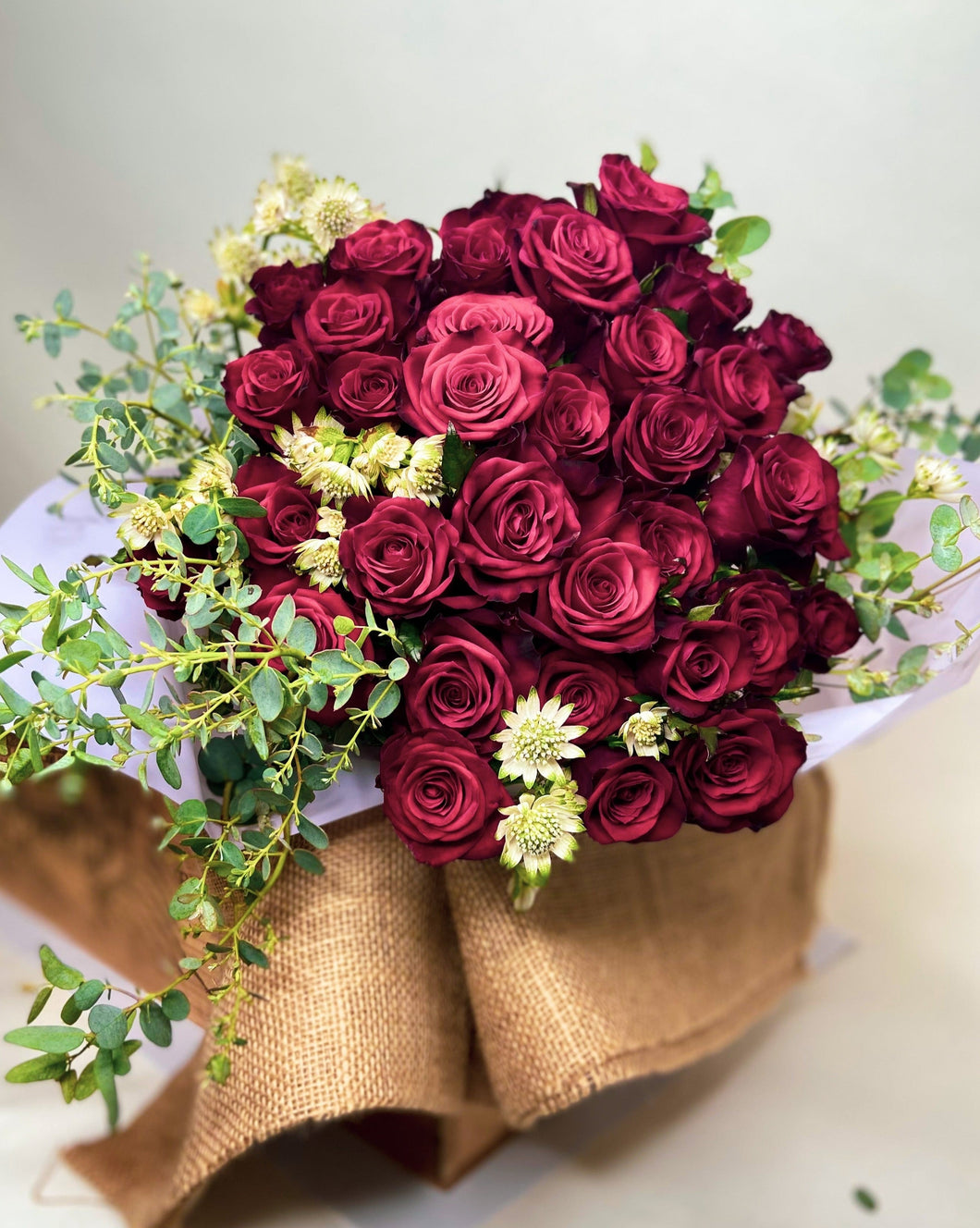 Red Roses - Fresh Flowers
12 Roses
$75.00
10 stems + greenery
24 Roses
$150.00
20 stems + greenery
36 Roses
$225.55
30 stems + greenery
Simple, premium red roses bouquet for classy recipient. 

Picture is of 3 dozen. 

The delivery fee in Santa Barbara, Montecito, Carpinteria, Summerland and Goleta is $12. For the rest of California, a shipping fee of $25 will be applied.lied.   
Returns and Refunds:
Due to the nature of our products we do not offer returns or exchanges.
If you are not satisfied with our products please do the following steps:
1. Take picture immediately after receiving your flowers and noticing the issue.
2. Contact us immediately describing in details the issue and attach picture for reference. Submit to email info@blueblossoms.online
3. We will review and contact you within 2 business days.
4. If refund is applicable we will refund the money using the payment method originally used to submit the order.
Small script:
As described every bouquet is unique and different. Product picture is a reference for the style and "feel""of the bouquet but individual flowers and exact color combination can vary.
Wilted flowers complaints due to the failure of unwrapping, cutting stems and placing flowers into the water will not be honored.